Dan Dawidowicz (61-65/68-72)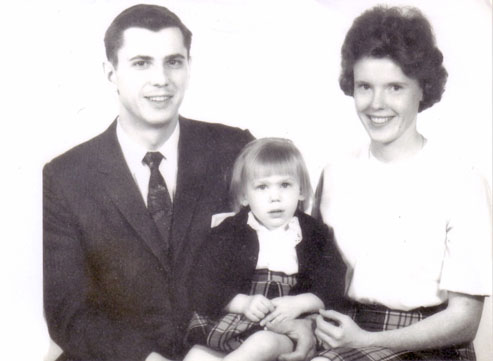 Dan, Patricia and daughter Colleen Dawidowicz
taken during their first tour in Berlin in 1962.
Number 1 son had not yet come along.
Dan and Pat - 1999
Says Dan, "No, that isn't my daughter Colleen.
For some reason, Pat has not aged as rapidly as I."