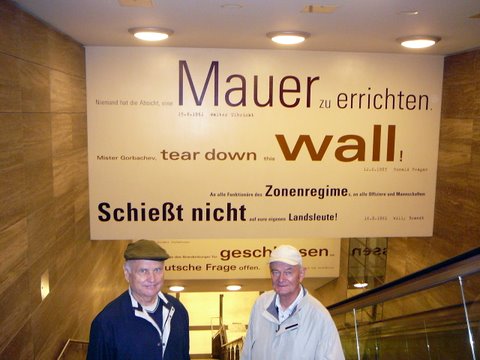 John on the left with his German friend Peter Hasselbach in October, 2009.
They originally met through the 'Kontakt' program when John was assigned in Berlin.
From a hqusareur news release, "The KONTAKT program,established in 1969,
brings American service members, family members, civilian employees and German citizens together
to provide opportunities to learn about each other's countries and cultures."