From the Files of Virgil Fordham (50-51)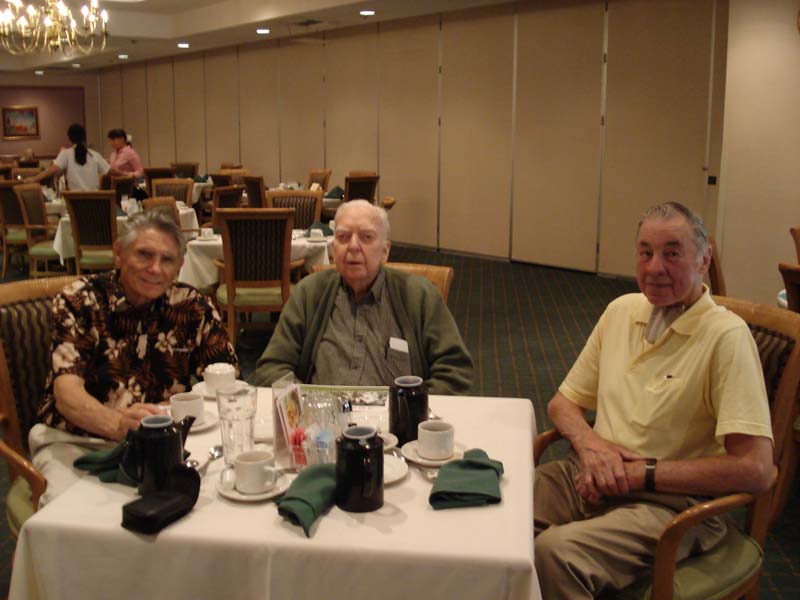 Virgil Fordham, Clarence Blanford and Ken Pearsall (L-R) - May, 2007
A Gathering of Berlin Pioneers - Bright, Couragous Men All
Fordham and Pearsall were the initial 'survey team' in 1950.
Pearsall was the OIC and Fordham was the NCOIC as the unit became established.
Blanford replaced Pearsall in 1953.
Describing the reunion pictured above, Virgil said, "The three of us stayed
in touch over the years and when Pearsall visited California last year we went to the
AF Village West for lunch with Blanford."
Click here to see the History>Early Ops section for additional info.