Al Leinweber (52-53)
Russian Linguist
Dentist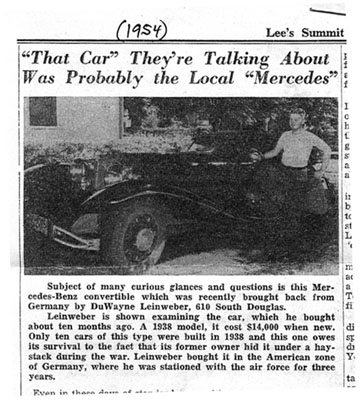 In 1954, the Lee's Summit Journal, Lee's Summit, MO
published an article about Al and the rare Nazi era Mercedes-Benz
he brought back from West Germany.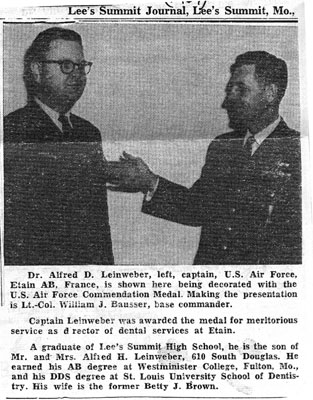 10 years later, in 1964, the Lee's Summit Journal again pictured
the now Dr. Captain Al receiving the USAF Commendation Medal
at Etain AB, France.
See the well written and fascinating article by Al in the History/Newsletter Section.