Paul Nikulla (59-62)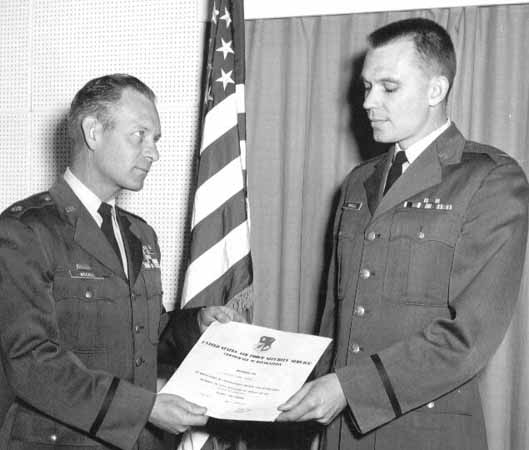 Asst. Ops Officer Lt. Paul Nikulla get an AFSS AttaBoy
from 6912th Commander Major Hugh E. McCall
Ed. Note: The award could have had something to do with spending 24 hours a day
at HBE keeping on top of events when the Wall went up.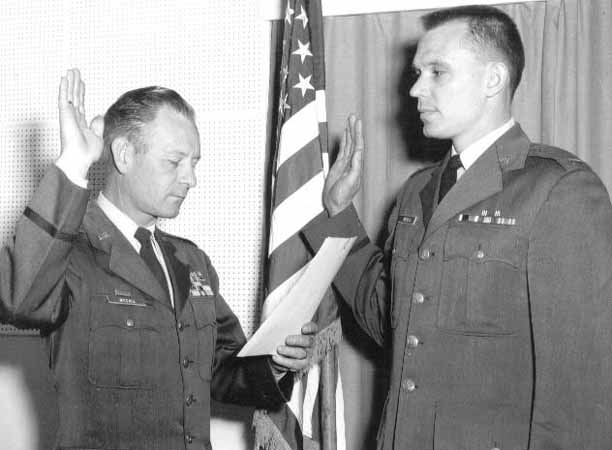 Col (then Maj) McCall swearing Col (then Lt) Nikulla
in as a regular vs. reserve 2nd Lt.
You had to apply for it back then.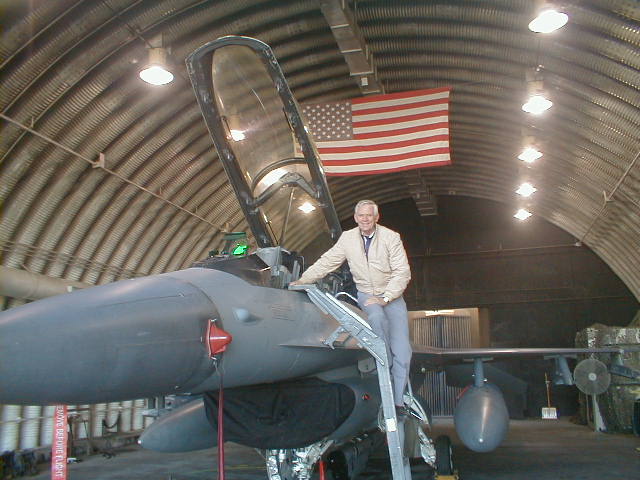 The Nikullas spent Christmas 2002 with nurse daughter Julie
at the isolated post of Kunsan AB, Korea.
Reports Paul, "I got a good briefing by an F-16 pilot at the business end
of the base. Glad we have tough, smart, young people to do the job.
Rest easy, your Air Force is ready."