~1965 Dog Flight Picnic at the Rose Range
Read names L to R.*
Pix are thumbnails, click on them for a larger version.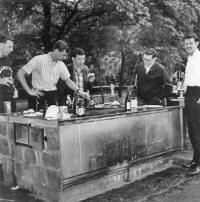 Willie Howard, _ Blanchard,
Jerry Lane, ?,?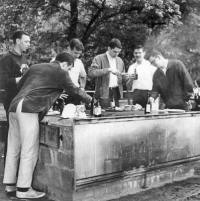 Jerry Lane, Willie Howard,
_ Blanchard, ?, ?, ?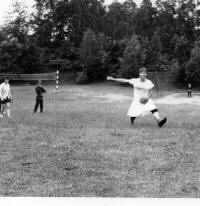 ?

Jim Edwards, Robert Drew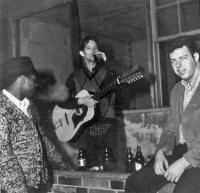 "Hutch" Hutchins, Roy Smith, ?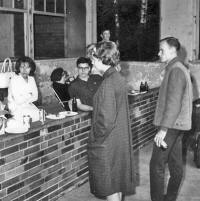 ?, _ Drews, ?, Sgt. O'Neal
The gal on the far left is giving someone
the eye!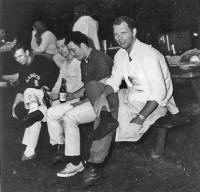 Willie Howard, Ken Majersky, ?, "Duke" Volpel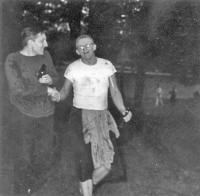 Sid Sidlascus, Don Applegate

♫ Cowboy Don Peterson sings Russian folk songs. ♫
*Note: The names have been provided by Dave Schlachter, Bob Drew and Don Peterson to the best of their recollection.